The Allen and Joyce Polen Family Endowment for the Medically Underserved
This fund was established to provide specialty medical care for those who are uninsured and underinsured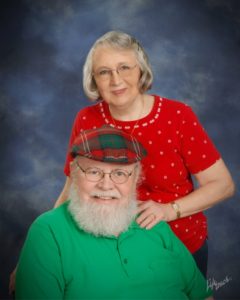 An Endowed Fund for the Medically Underserved has been established with the Legacy Regional Community Foundation to serve the mission of the Community Health Center in Cowley County, Inc. It was conceived by a gift offered by Allen and Joyce Polen. As the process of developing an endowed fund appeared this year, the Health Center Board of Directors decided to name the fund to honor the Polens.
The purpose of the fund's eventual annual distribution to the health center will be to ensure that medically underserved patients receive quality health care. The annual distribution will support payment of patient's medical care costs including primary care and specialty care. The principle of this endowment will not be spent, but will be held in perpetuity for the benefit of those whom make the health center their medical home. Medically underserved is defined as a patient who is uninsured or underinsured and/or whose annual income is less than 200% of the current federal poverty level.
Both Joyce and Allen Polen, throughout their lives, have volunteered their service to non-profit agencies that directly respond to the life sustaining needs of disadvantaged persons. Each has a heart for agencies that anchor their service in non-judgmental love reflective of the Jesus Ethic in which no one is worthier and no one is less worthy. They honor the non-profit tradition that provides good staff remuneration and the bottom line is caring for human persons in need.
They "remember where they came from;" their families grew stronger by being frugal. Their ability to give now roots in life-style of continued frugality, doing with less to give more. Every person, every person, is in this thing called life with all other persons and it is moral and holy to help one another.
Individuals and groups have several options to contribute to the Polen Endowed Fund for the Medically Underserved.  To donate online please click the button below. Donations may also be mailed to Legacy Regional Community Foundation at P.O. Box 713, Winfield, Kansas 67156 or delivered to the Legacy Foundation offices located at 1216 Main in Winfield, Kansas.  You should earmark your gifts towards this effort by noting "Community Health Center" in the memo.
Pay It Forward Fund
This fund was established to help those in need in our community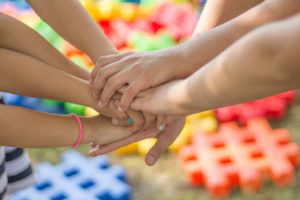 Pay it Forward is a movement that aims to make a difference by creating a ripple of kindness across communities. The movement is based upon one random act of kindness that grows as those recipients continue to pass it on.
The Pay It Forward Fund is a marginal expense assistance to all related underserved consumer needs including, but not limited to; primary care, specialty care, pharmaceuticals, behavioral health, and other safety-net supports.